On Saturday, I spent a memorable evening at Heritage Vancouver's first event for their Long Table Social series entitled: Heritage and the Arts: Inaugural Long Table Social. Heritage and the Arts is a new Heritage Vancouver program connecting the visual arts with Vancouver's heritage structures. The event took place at the Page Building located at 330 West Pender. We had to enter the building from the back lane, which gave the event a 1940's speak easy or 1990 underground feel to start the evening. Organizer Linus Lam spoke about the event with me.
Long Table Social in the beautiful interior of the Page Building is currently in the process of being restored. At the event,  the owner, Eric Cohen, gave a brief history of his "1907 Neoclassical Revivalist BC Permanent Loan Building". A metal bank vault and stain glass dome ceiling highlight the beauty of the original bank's architectural features.
Actor MacKenzie Grey hosted the event with style and personality. He wore a tuxedo, and various top hats and fedoras to reflect the changing look and history of Vancouver. The evening included artist presentations, live music performances, and historic movies, whose relationship to place and history enhanced each performance.
The live performances included Vancouver's Kick Evrything — a mixture of synth-drenched fuzz rock and acoustic folk and a special presentation from internationally-renowned artist Brendan Lee Satish Tang. Tang's ceramic series of work blends Ming Dynasty-style porcelain with Japanese anime and manga. The conceptual work of artist Germaine Koh was also part of the program. Her work aims to "modestly and concisely reconfigure  the world".
Paul Armstrong chose a a selection of short films shot in downtown Vancouver from 1907 to 2007 to reflect the heritage and history of the Page Building, which is situated in the heart of Vancouver's historic financial district. The Celluloid Social Club curates Stan Fox's 1948 "In the Daytime", Larry Kent's 1962 "Hastings Street" Giada Dobrzenska and Tara Hungerford's "Mon Amour Mon Parapluie", with cameos from Douglas Coupland and William Gibson, Mike Jackson and Peter New's "the Bar" featuring Peter Deluise and the Vancouver Historical Society's "City Reflection's (1907-2007).
The event was the first in a series of Long Table Social events, which will be held in historically significant buildings around Vancouver. All proceeds will go to support Heritage Vancouver's initiatives to conserve Vancouver's heritage buildings.
Co-Organizer Linus Lam speaks about the Heritage Vancouver's Long Table Social series called: Heritage & the Arts: Inaugural Long Table Social
Paul Armstrong, Founder of the Celluloid Social Club speaks about the CSC and their selection of historic movies for the Long Table Social event.
Artist Brendan Lee Satish Tang speaks about his East meets West style of pottery.
Visual Artist Germaine Koh speaks about her conceptually-generated work, which is concerned with the significance of everyday actions, familiar objects and common places.
Poet Ray Hsu speaks about his "slideshow Karoeke" improve presentation with Alex Leslie. Ray reads a poem about child soldiers in the Sri Lankan civil war, from his new book of poems about North American Imperialism called "Cold Sleep Permanent Afternoon"
Movie still from "Mon Amour Mon Parapluie".
Pottery by Brendan Tang
Art project by Germaine Koh
A glimpse at the stain glass dome ceiling at the Page building on Pender Street
The metal door of the bank vault of the Page Building
The Flash slide show of my photos on flickr.com/pixelate
More info on Heritage Vancouver ( heritagevancouver.org ):
Heritage Vancouver is a non-profit society dedicated to the conservation of Vancouver's built, cultural and natural heritage.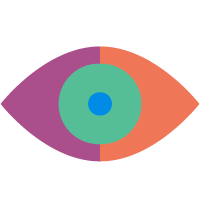 We want to inspire people with an idea. The idea that significant and irreplaceable aspects of Vancouver's cultural heritage provide the community a social benefit, and are worth protecting for future generations. Through a thoughtful layering of new and old we are creating a diverse and inspiring place to live.